INNOVATIONS COMPUTERS & TELECOM. LLC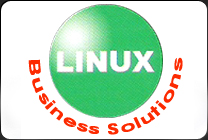 LINUX is the powerful operating system that has been taking the world by storm over the last few years. It has enabled the internet to flourish, and provided a coast effective platform for the server, used to run mail server, web server, databases, and now is even challenging worldwide for the desktop operating system of choice.
INNOVATIONS offer a range of professional services based around Linux consulting services. Just imagine buying Operating System, Email server, Proxy Server, Firewall, instant Massaging Server separately from the most popular software company in the world. It will cost you a lot of money plus headache for licenses, up gradation. All these software comes free with the Linux Server, only u need to configure and pay for the services. There is no restriction of users licenses as Linux Operating System is free. The hardware requirement is also very less compare to other software to work smoothly. A good Pentium machine with 128 or 256 MB RAM and Hard disk of 20 GB will solve all the purpose.
File Server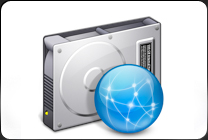 Users can save their files on centralized server instead of saving them on their he desktop crashes then users will lose their important data Backup can be scheduled on ssers. &Tice intliMberating System is well known to be stable as well as its vulnerability van' d important data can be stored and shared among network users in a safe and secure sot n offerv very cost effective way for massive data &throe.
Mail Server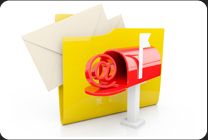 Li- can be configured as a centralized email server using a single line and one modem for all the email users in the organization. Also users can have email communication within the organization. Users are free to choose the email clients on their desktop to communicate with Linux Server. For local emailing to work, customer need not have to have modem and Internet connection. There is an option of saving all the emails on the Linux Server itself.
Proxy Server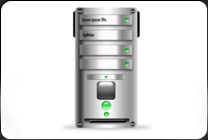 Linux can be configured as a strong proxy server, which has caching of the recent visited websites. Logs can be generated of proxy server to check the usage of Internet among the employees. Restricted sites can be banned. User restriction is also possible and certain departments or set of employees can be allowed to use emails but not to browse Internet. Different privileges can be assigned to users and groups. Such complex rules can be configured to save the cost of Internet to the organization.
Firewall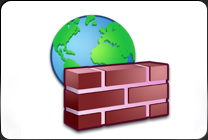 Linux has a very powerful built-in firewall, which is known as IP-Chains. This protects the server as well as the entire network from any illegal activities carried out by hackers or other worm threat such as MS Blaster and Sasser .The firewall can be configured in various ways in accordance with the policy of the organization policy. Considering its low cost and great flexibility, is proving to be the right solution to safely guard your network.
Instant messaging server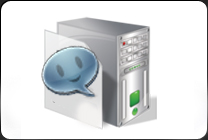 Popular messengers are widely used but a risk of leakage of information as well as reduction is a fact. Instead, Linux can be configured as a local instant messaging server. Users can have instant within the organization and make conversation easy in this scenario no outsider will be allowed to with the users. The log of chat session can be saved and later can be retrieved in order to refer to the afion.
Fax Server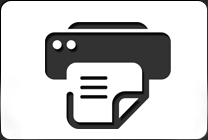 This solution suitable for companies which have many employees using fax simultaneously. It saves time and effort and it maximizes productivity by eliminating the need to leave the seat and go to the dedicated fax machine. It allows everybody to simply fax documents from PC to any desired number. Logs of outgoing transmissions can be easily generated. You will also save on paper, ink and normal fax maintenance charges. This service requires a dedicated phone line.