ACCURATE

- Projects
(Software Solutions for Project Management Companies)
ACCURATE Project Management Module is designed to provide project managers with timely, accurate and meaningful information for effective project management. Useful project information from an integrated system is an invaluable tool to help project managers gain control over revenue and expenses.
Visibility into project performance begins with the ability to structure projects the way you do business. Overhead allocations, billing rates and revenue are also established in this module. Like most features in Project Management, rates can be looked up and applied by a variety of methods such as project, type of cost, labor class, employee or user defined-whichever is best suited to the needs of your business.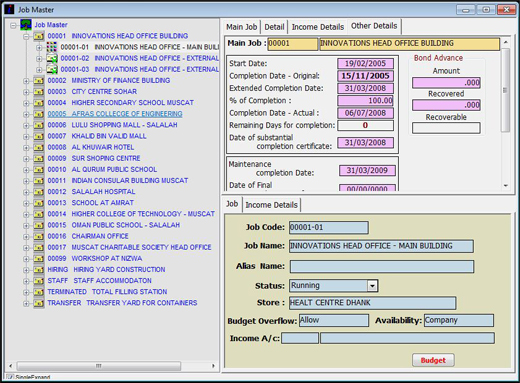 Accountants and project managers are frequently forced to use different, non-integrated systems. This creates dual sets of information that do not agree, making accurate and timely analysis difficult and accountability for results impossible.
ACCURATE Project Management Module provides a single system that accounting and project management can share. Project entries are collected in a single step through Accounts Payable, Purchasing, Inventory, Accounts Receivable, Payroll, General Ledger and immediately update the appropriate projects. This data, combined with the data from the other software modules, creates a powerful base of information. This system provides accounting and project management a common set of data that is timely, complete, accessible and fit for analysis. Finally, they can agree on the results!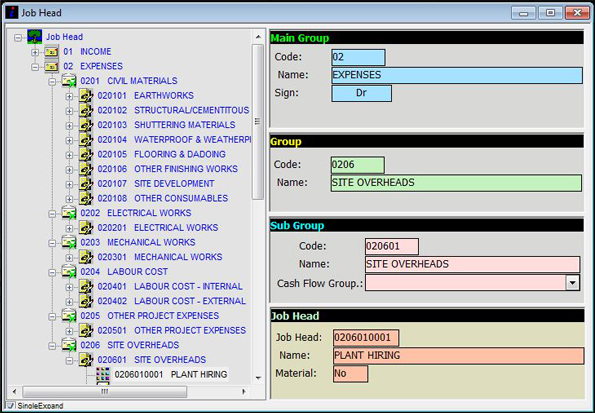 Because Project Controller is integrated with the ACCURATE Financial Management Module, accounting and project management work from the same set of data. Data is always up-to-date and reliable, so when it comes to measuring project performance both accountants and project managers will agree on the results.
With Project Controller, costs can be collected and charged to individual projects from within one system with no re-keying of data. Costs collected from the financial system flow to individual projects. This information is then instantly available for billing, analysis and cost control purposes