INNOVATIONS COMPUTERS & TELECOM LLC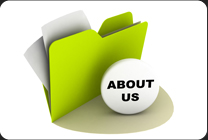 INNOVATIONS is a professionally managed information technology. (IT) company
in the area of hardware, computer networking and software development. The company employs highly-qualified engineers and sales persons who are capable to execute any IT related job professionally and elegantly. Many of our engineers are Microsoft, Cisco and Oracle Certified with hands-on experience to provide quality solutions. INNOVATIONS is the authorized reseller for A Open and GIGABYTE products. There are also business associations with the major players in the IT field such as Microsoft, Oracle, CISCO, HP, RICOH and DELL to promote their products.
PRODUCTS
COMPUTERS. PRINTERS AND PERIPHERALS
Sale and service of most of the branded as well as non-branded machines, wide range of printers from low end to high end including Deskjet, Laserjet, Co!bur Laserjet printers of well known brands and their accessories.
SERVERS AND NETWORKING
Complete range of Servers from low end server to high end web servers and Networking Products. We have a team to carry out structured cabling and networking using state-of-the-art equipment and components.