ACCURATE

— Assets
(Integrated Fixed Asset Management Solutions)
ACCURATE Pined asset management software is a completely client-server technology based asset tracking system that simplifies the task of managing your company's asset inventory. ACCURATE allows information to be shared across multiple corporate locations regardless of platform or operating system. The software is fully customizable, easy to use and provides unparalleled Amiability for tracking either large or small sized asset inventories.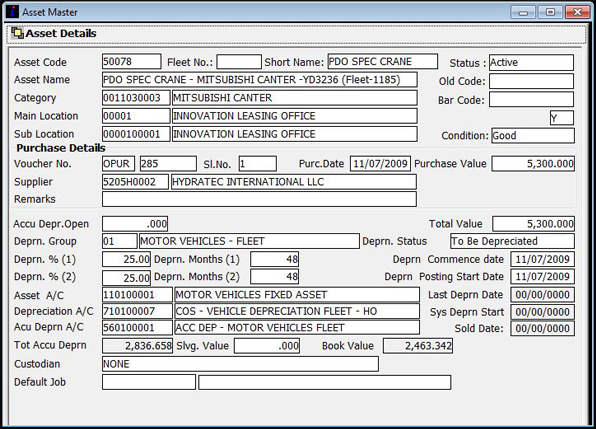 ACCURATE also features an optional barcode add-on module, which permits barcode labels to be attached to physical assets and scanned for quick, accurate data gathering and entry. This integrated module enables assets and inventory items to be bar-coded for fast and accurate physical audits at minimal cost. Item details are loaded onto a hand-held data capture device which is used to swipe location and unit bar codes. The hand-held device uses an interactive display for the audit process. Data from the audit is then read by this module and used to report on changes (moved, missing or new items) and to update the appropriate register
Main features include:
Utilises leading hand-held scanning devices including Psions and Pocket PCs.
Optional specialist security tags for high value or attractive items.
Hand-held scanners can be utilised for other business functions.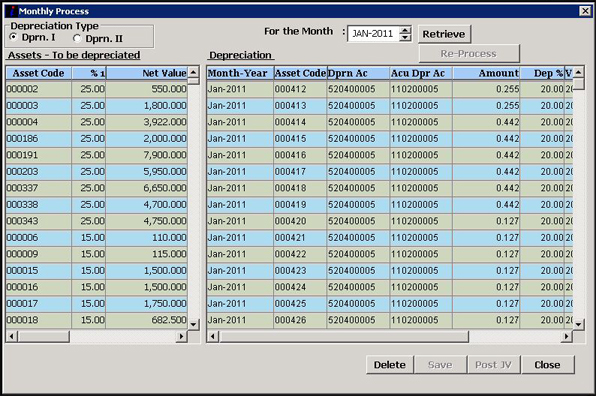 Creates transaction records and a full audit log for transfers or disposals.
Allows changes to he verified during the audit process
Reported savings in excess of 70 per cent on physical audit costs.
In this ultra-competitive marketplace, asset tracking has become the most critical element in the evaluation of success and failure. Evolving from years of experience as a Windows based inventory and asset management system, ACCURATE rings the power and versatility of that environment to your organisation. This has greatly broadened the capabilities of companies with complex environments.